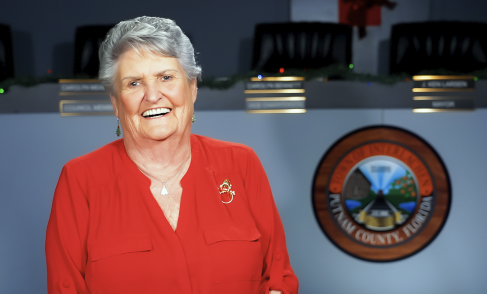 Email: [email protected]
Bio:
Joni Conner is originally from Newfoundland, Canada, was raised as an Air Force brat and made her way to Miami, Fl in the '60's where she met her husband, Chuck.
Much of her married life centered around boating, cruising the Bahamas and intracoastal waterways of Florida. She was the first female Commodore of Kings Bay Sailing Club and President of the Dinner Key Cruising Club.
She retired in 2005 as Credit Manager of an international manufacturing company in Miami.
In 2014 Joni and her husband left South Florida searching for a quieter lifestyle and a community they could become involved with. They found this and more in Interlachen.
She started attending the Town Council meetings and served as a member of the Citizens Advisory Task Force and the Zoning Board of Adjustments. For several years she was a volunteer driver for visually impaired Interlachen residents transporting them to Palatka for the monthly P.A.L.S. meeting (people adjusting to limited sight) until the chapter disbanded in 2017.
Additionally, she is the Volunteer Coordinator for the Interlachen Community Center, a member of the Tree Board and member and past Vice President of the Rainbow Garden Club of Interlachen.
In her spare time, she enjoys cooking, crafting and reading.
She is honored to be a part of the Town Council and looks forward to serving the community.