The Town of Interlachen is providing this page as an online information service to the community.
If you have an emergency or need to report an emergency PLEASE DIAL 9-1-1
Being prepared in the event of an emergency could save your life.
Start by creating an Emergency Plan.
Visit the Florida Disaster Website by clicking the Get A Plan image below.
Putnam County Emergency Management encourages that you register today for the Putnam County Emergency Notification System.
Please take a moment to complete the form at PutnamAlert.Com to be notified in the event of emergency situations or critical community alerts. Registration is FREE and takes just a few seconds.
Use the link only if you reside or own property within Putnam County or the incorporated limits of Palatka, Interlachen, Welaka, Pomona Park or Crescent City and would like to receive CodeRED emergency messages you may register by clicking the image link below.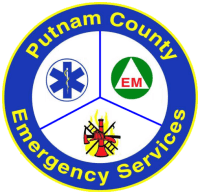 Useful Emergency Information Links
Links will open in a new browser window.
TORNADO INSTRUCTIONS:
SEEK SHELTER ON THE LOWEST FLOOR OF THE BUILDING IN AN INTERIOR HALLWAY OR ROOM SUCH AS A CLOSET. USE BLANKETS OR PILLOWS TO COVER YOUR BODY ALWAYS STAY AWAY FROM WINDOWS. IF IN MOBILE HOMES OR VEHICLES, EVACUATE THEM, GET INSIDE A SUBSTANTIAL SHELTER. IF NO SHELTER IS AVAILABLE, LIE FLAT IN THE NEAREST DITCH OR OTHER LOW SPOT COVER YOUR HEAD WITH YOUR HANDS.