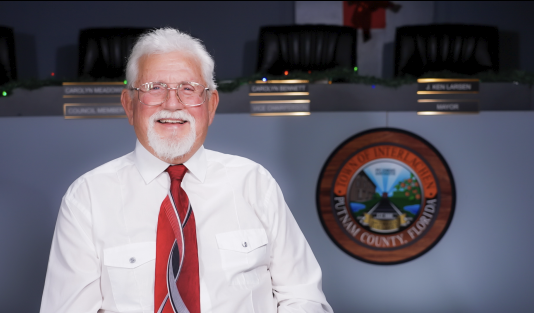 Email:
[email protected]
David Yonts and his wife moved to Interlachen in 2007. They have been married since 1968 and had four
children. Their daughter passed away in 2015. He and his wife are active members of New Grace Baptist
Church in Florahome. In his spare time, he enjoys working on automobiles and reselling them.
David served in the Army during Vietnam. He and his family moved to South Florida in 1982 where he
worked in auto sales and repair business until 1992. He also worked in security and at HCA Hospital until
he had a motorcycle accident which caused him to retire in 2007. In 2011, he started the Interlachen
Soup Kitchen Ministries, Inc.
David's goal for the Town of Interlachen is to see it expand and grow with new commercial businesses
and new families.