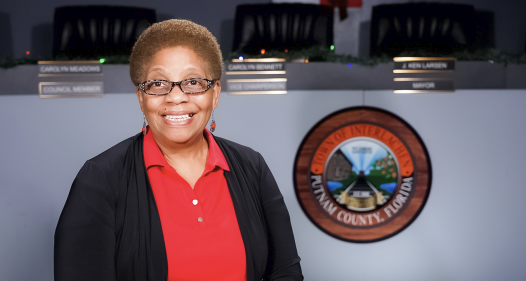 Email: [email protected]
Bio:
Carolyn Bennett is a native of Philadelphia Pennsylvania. In 1981 she married and moved to Florida where her husband, who is now a published author, served in the United States Navy. She is the proud mother of four children including one daughter and three sons. Prior to relocating to Florida, she earned a Bachelor of Science Degree in Education from Temple University.
A twenty two year resident of Interlachen, Carolyn has worked as an educator in the public school systems in Duval and Putnam Counties. Additionally, she has taught in early learning programs and public schools in Pennsylvania and Maryland. Much of her life's work has comprised of serving in various capacities in the human services field as Teacher, Director, Parent Educator, Program Coordinator, Mentor Coach, and Tutor to name a few. She is passionate about helping others and working with people on many levels.
A firm believer in community outreach, Carolyn works as a volunteer for Haven Hospice, Interlachen Public Library, Saint Andrews Episcopal Church and St Vincent de Paul Food Drive. She serves on the Inter Church Council of Interlachen and is a member of the Historical Society of Interlachen. Her husband, C.S. Bennett, is also actively involved in serving with various community organizations
While holding office as Town Council Member and representing the needs and concerns of the residents of Interlachen, Carolyn will govern with integrity and exhibit a spirit of teamwork. She advocates for increased employment and services, family friendly recreation and cultural offerings and the expansion of commercial business in a manner which is compatible with the current and future needs of our town and that will positively impact residents of Interlachen
Carolyn aspires to work collectively with her fellow citizens, local businesses and community organizations to build upon the strengths of our community and sincerely considers it an honor and a privilege to serve on the Town Council of a town that she has grown to love.