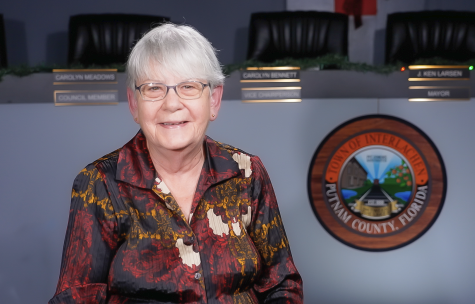 Email: [email protected]
Bio:
Beverly Bakker retired from Interlachen Elementary School in June 2010. She was employed as a teacher assistant for 17 years specializing as a reading tutor for at-risk first grade students. She completed her AA Degree at the former St. Johns River Jr. College and her BA Degree in Elementary Education at St. Leo University. Beverly completed her 25 years at Interlachen Elementary as a second and fourth grade teacher.
After retiring Beverly joined the Putnam County Library System as a volunteer and has enjoyed assisting with the children's summer reading programs. Beverly proudly served one term on the Town of Interlachen's Town Council from 2011 – 2013. She was re-elected for a second term and appointed Council Chairperson for the 2013-2014 term. She now serves as a member of the Interlachen Town Council.
In her spare time Beverly enjoys gardening, crafting, reading and writing. It is her goal to write children's storybooks.